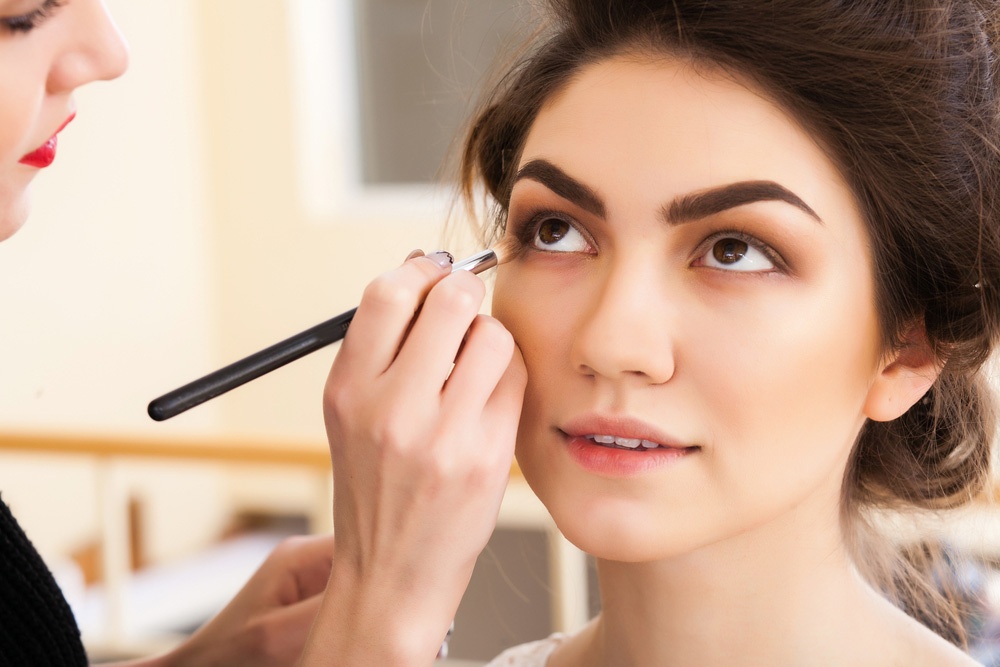 MUA's – The New Normal
In Australia we are slowly coming out of isolation and many are going back to work.  Unfortunately for Makeup Artists, Hairstylists and Nail Technicians, it is a State by State decision as to when they can return to work.  The entire industry has been greatly affected and although many other professions were able to convert their work to home, we in the industry, experienced major losses with closure of our salons, photoshoots and advertising campaigns cancelled. Our incomes disappeared before our eyes and we don't know when restrictions will be lifted.
At this point in time, Queensland looks to be the first State to allow Makeup Artists to return to work, however it won't be back to 'normal' it will be with major COVID-19 Safe Kits and restrictions.
We all understand that touching someone else's face, hair, or nails for a living is crossing the social-distancing guidelines.
Financially Affected 
COVID-19 restrictions have impacted ALL MUA's, Hair Stylists & Nail Technicians financially, you are not alone.
How are MUA's, Beauty Therapists, Hair Stylists and Nail Technicians making money now?
Only those who have a business with an online store are actually doing any work.  They are servicing their clients by supplying them with products and shipping them to their door.  They are educating their clients through online demonstrations and building brand awareness of both themselves and the products they are selling.  They are the remaining connected to their clients through social media and building stronger relationships.
Are you an Influencer? 
Many dream of being an MUA, Hair Stylist, Nail Technician Influencer and that is where it usually stops – a dream or and 'expensive hobby'.  The reality is that even before COVID-19 it was only Influencers who sell products that made any money!
How do you see your job changing with the New COVID-19 Safe Kit?
Face masks are going to be mandatory and it will be important that you have spares for clients if they don't feel comfortable.  Clients will be very conscious of your close proximity, even if you are a wearing a mask and gloves.  You will need to be using pharmaceutical grade Hand Sanitiser and surface spray at all times.  Already, although not officially confirmed, the COVID-19 Safe Kit must include Masks, Hand Sanitisers, Surface Sprays, Brushes only used on one client before complete sterilisation, no 'double-dipping' into anything, use of disposable wands and lip brushes where possible.  You will need to purchase additional brushes, pallets to put your products into for each client to avoid cross contamination.

Smitten Cosmetics has put together a Plan especially for MUAs to put in place in readiness for when they CAN go back to work:
We recommend preparing a kit for each client ahead of time and to also include time management and preparation before each booking.  This will allow you to service more clients, by having a separate individual kit for all bookings in your day.
If you have a set or 2 of brushes, you will need to purchase more!  For example a bridal party of Bride, Mother of the Bride, 3 Bridesmaids – that is 5 pre-prepared kits you need – all separated into containers or ziplock bags.
What you need in each kit is:
Masks
Hand Sanitiser
Surface Sanitiser
Brushes
Sanitising Kit  |  $49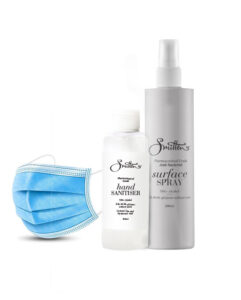 10 x Disposable Masks
2 x Pharmaceutical Grade Hand Sanitiser
1 x Pharmaceutical Grade Anti-bacterial Surface Spray
Mineral Makeup Kit  |  $300
RRP $535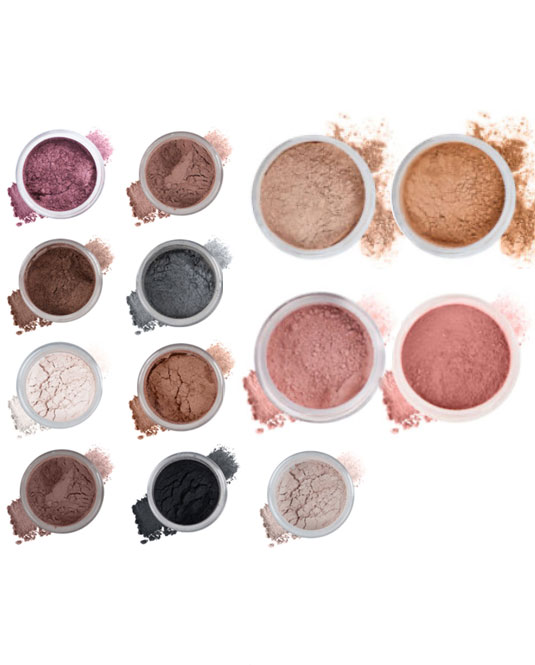 9 x Mineral Eyeshadows
2 x Mineral Blush
2 x Mineral Foundations
Larger containers that can be used as matte eyeshadow – get more bang for your buck!
Want to customise your own?
Apply for your special code by sending through your name of business, name, phone number – Click here.
Brushes
The Smitten Professional Brush Kit is currently on sale at just $39 for the whole set!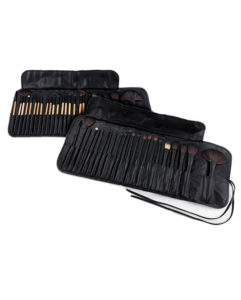 Smitten Cosmetics is a brand used by many successful MUAs and with COVID-19, we re-evaluated how we can help all our MUAs without further expense.  Here are the benefits of becoming a Smitten Cosmetics MUA:
Purchase all our products at Wholesale Prices (no minimum purchase)
MUA Stockists who have an eCommerce Website can sell drop ship which means no expense in purchasing and Smitten handle Distribution taking the administration/shipping complications out of your hands so you can focus on MUA/Influencing
eCommerce website assistance
Stockists Training
Social Media exposure for our Smitten MUA Stockists/Influencers who tag us in photos/videos of their work using our Smitten products.
---
Click here to contact us today to become a Smitten MUA Stockist/Influencer 
---